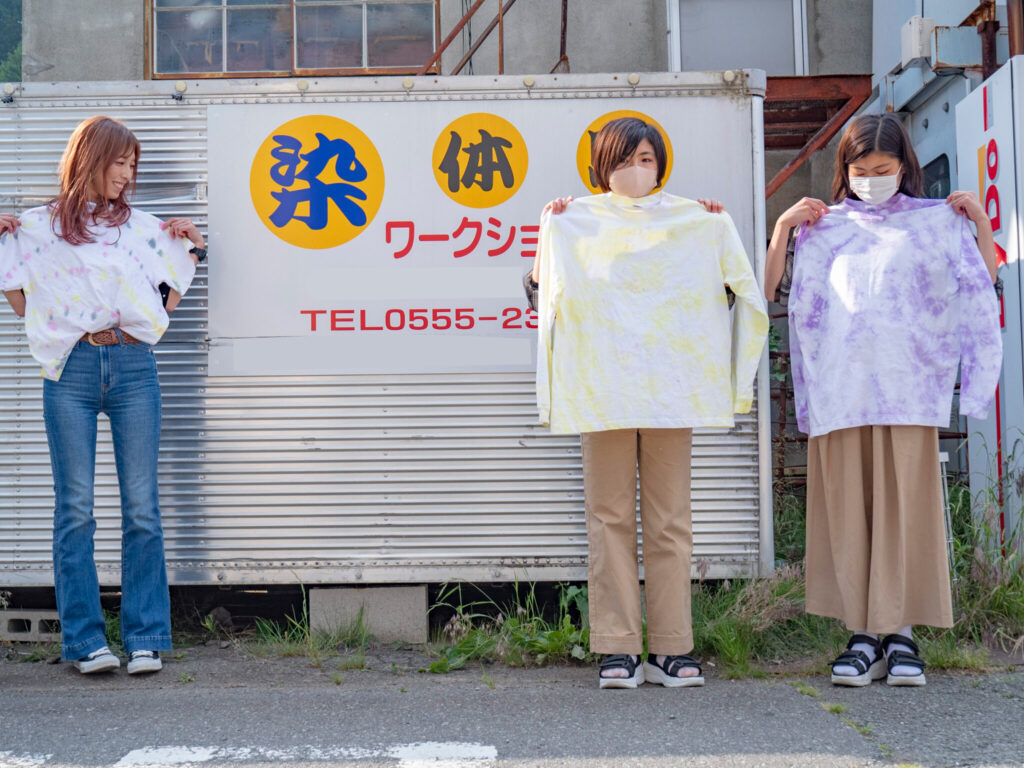 Come and join our dyeing workshop, open for every Saturdays. Please be sure to make a reservation.
You will experience tie-dye by our authentic industrial machine, in addition to a factory tour, craft experience…there are full of contents you can enjoy while you wait for your dyed work dries up.
Date And Time
Every Saturdays 13:00-16:30
Charges
¥4,000 (includes tax, Sarubobo, a lucky charm craft / excludes material cost)
Place
Maruko Sangyo Co., Ltd.
〒403-0001 Yamanashi ken, Fujiyoshida shi, Kamikurechi 2222-1
Capacity
Up to 10 people
How To Apply
Prior reservation is required. In case you need to purchase any materials, please contact us 1 week in advance for preparation. Let us know your name, number of people, your contact phone number on the day. If you wish to purchase any materials, let us know your desired items and sizes.
Precautions
*Inks may splatter. Be sure to have clothes or aprons you do not mind getting dirty by inks. *You can bring in up to 3 items, choose 3 colors per group. *Natural fiber only
Materials available
T-shirt
¥1,000(tax included)/one
Scarf
45cm×170cm : ¥2,200(tax included)/one
100cm×170cm : ¥4,000(tax included)/one
Shop Curtain
Length 150cm : ¥2,000(tax included)/one
Length 100cm: ¥1,500(tax included)/one
Length 50cm: ¥1,000(tax included)/one
Enjoy the dyeing experience through "Furusato Nozei: Hometown Tax Donation"!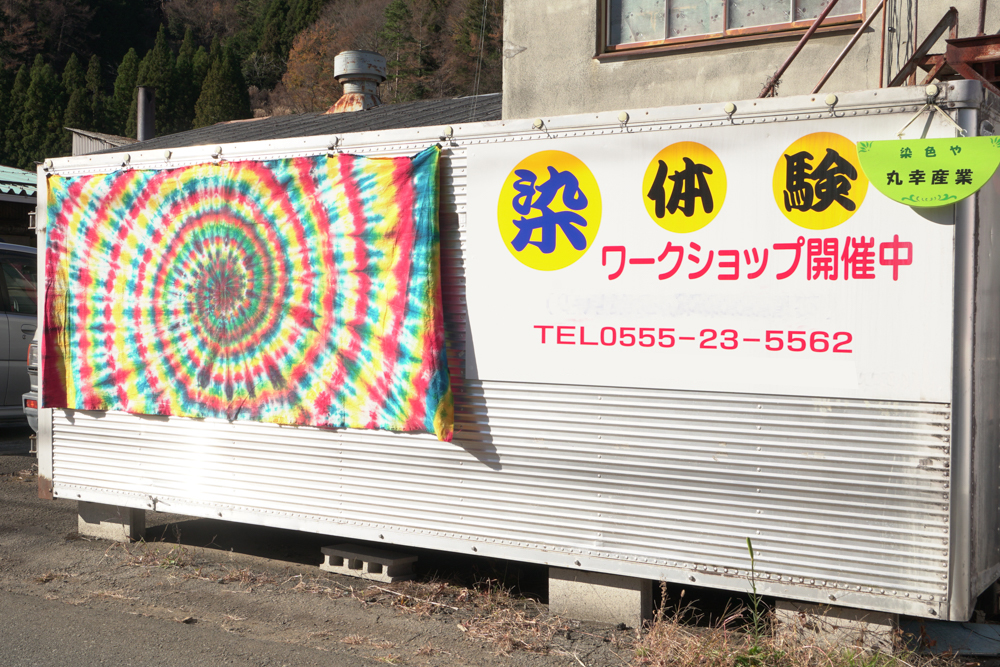 You can donate the city of Fujiyoshida and experience our workshop in return. (¥15,000 of donation) Please check the dedicated website for Fujiyoshidashi Furusato Nozei tax donation program, you will find various gifts of local specialties for contributors.
Fujiyoshidashi Furusato Nozei website
https://furusato-fujiyoshida.jp/
Gifts from Maruko Sangyo
https://furusato-fujiyoshida.jp/product/detail.php?id=9fc01da16f5c9208d69ef91dc1f960c5