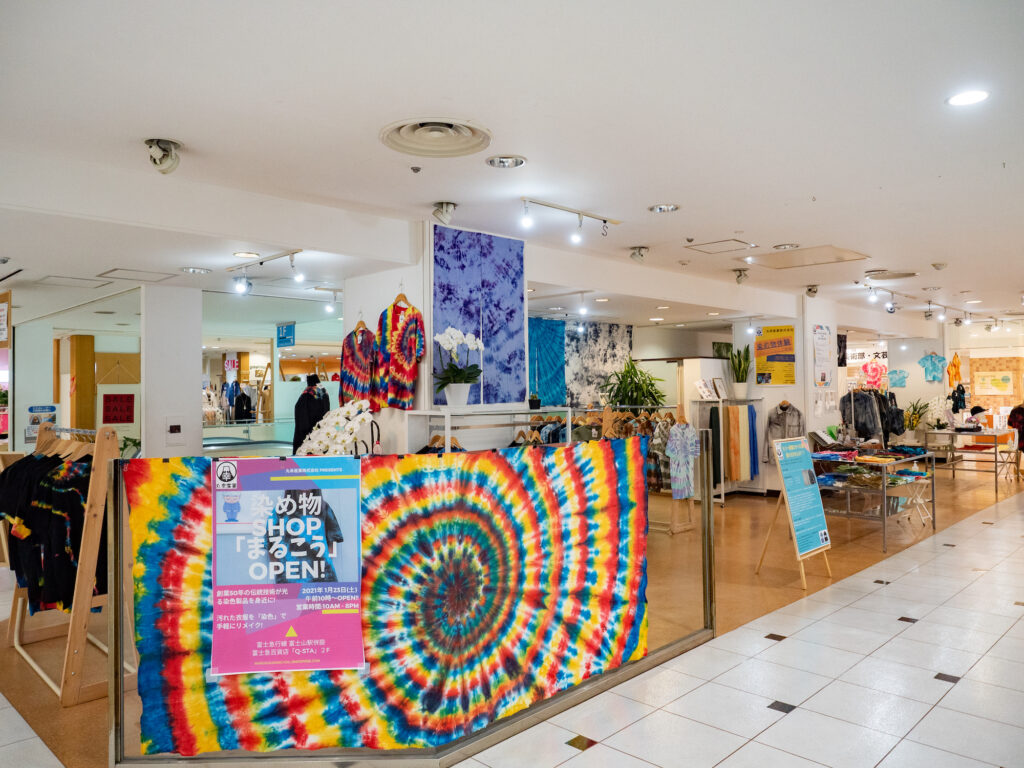 Our antenna shop is located inside the "Q-STA" building which is direct from the Mt. Fuji station, Fujikyu Railway. There, we exhibit and sell our dyed works, pursuing traditional craftsmanship for over 50 years of our history. Our original dyed merchandise such as masks, T-shirts and shop curtains are also available through our online shop.
Antenna Shop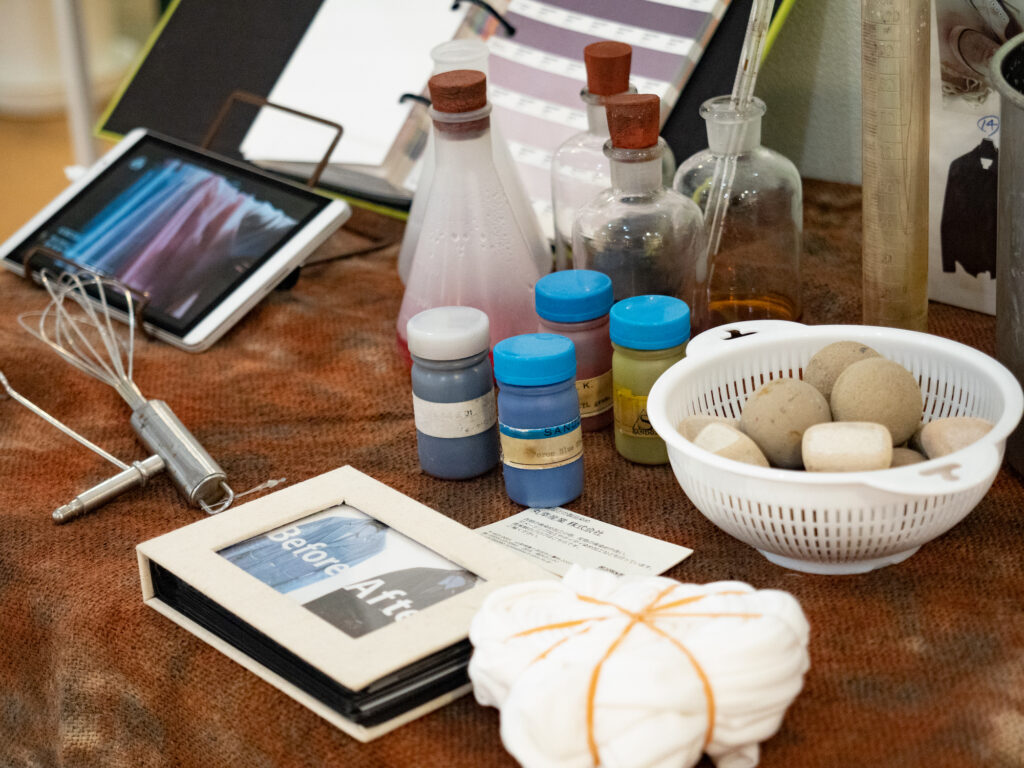 Introducing the attraction of our dyeing works
We are exhibiting and selling our original works of more than 120 pieces at our antenna shop which is about 66㎡. Here, not only you can purchase various items and clothing of our dyeing, also you can see the color materials that we actually use, and the dyeing process of Maruko Sangyo.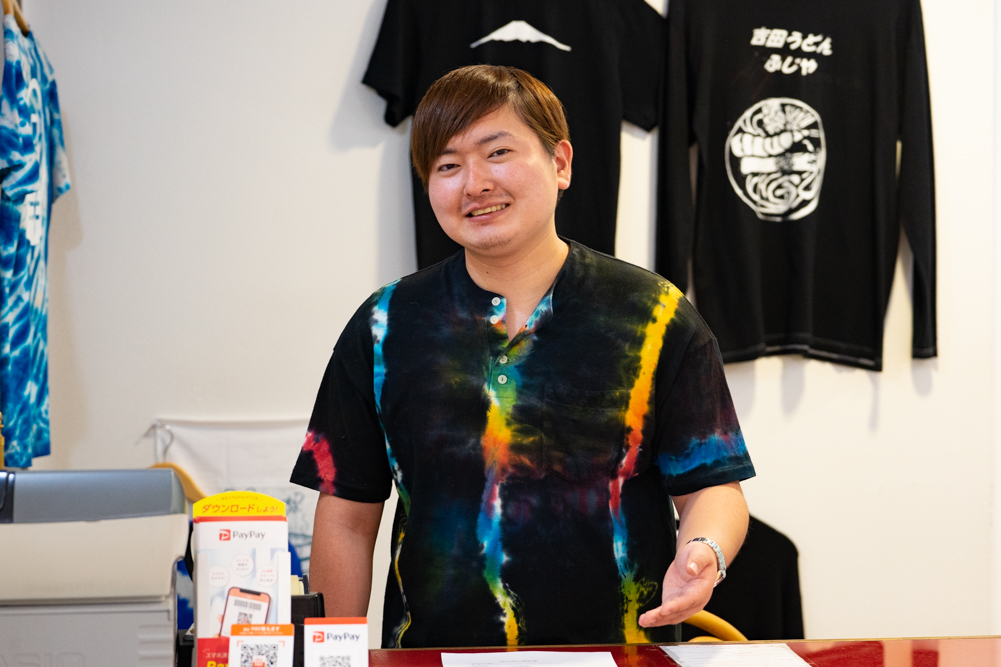 Customer Service for re-dyeing and processing
You can order re-dyeing and processing here at our antenna shop. Please bring in your orders or feel free to stop by for questions and consults.
Communicating locally, spreading the attracts of industry of Fujiyoshida city
To succeed the tradition of Fujiyoshida to the next generations, we take a role as a hub for close local communications and aim to establish re-dyeing locally.
Also, we deliver the attraction of local industry offline, directly for many visitors outside the city.
Re-Dyeing Shop MARUKO
Open Hours
10:00-20:00
Shop Holidays
Mondays, Tuesdays (same as store holidays)
Location
〒403-0005 Yamanashi ken, Fujiyoshida shi, Kamiyoshida 2-5-1 Fujikyu Railway "Mt. Fuji Station" annex building Fujikyu Department Store "Q-STA"2nd floor
Shop Services
・Re-dyeing of clothes
・Silk Screen Print process
・Neige・Fondue process
Online Shop
You can shop online our original dyed products such as cloth masks, T-shirts and shop curtains. We plan to keep updating our original brand items. Payment can be made by credit cards or carrier charge. Transaction Currency: US dollar, Euro, Taiwan dollar, HK dollar