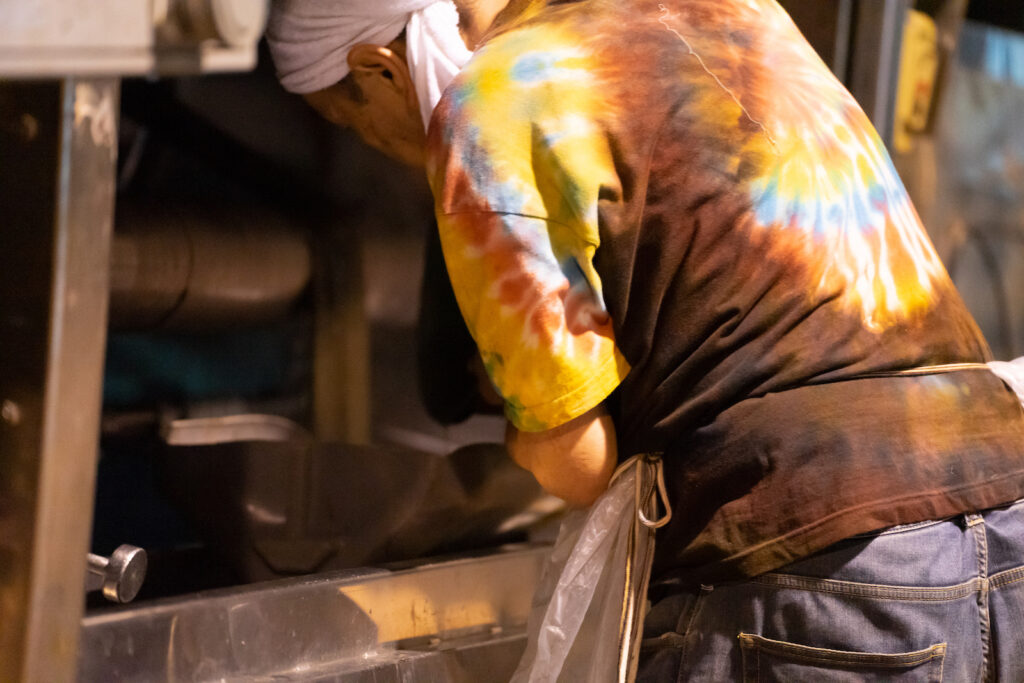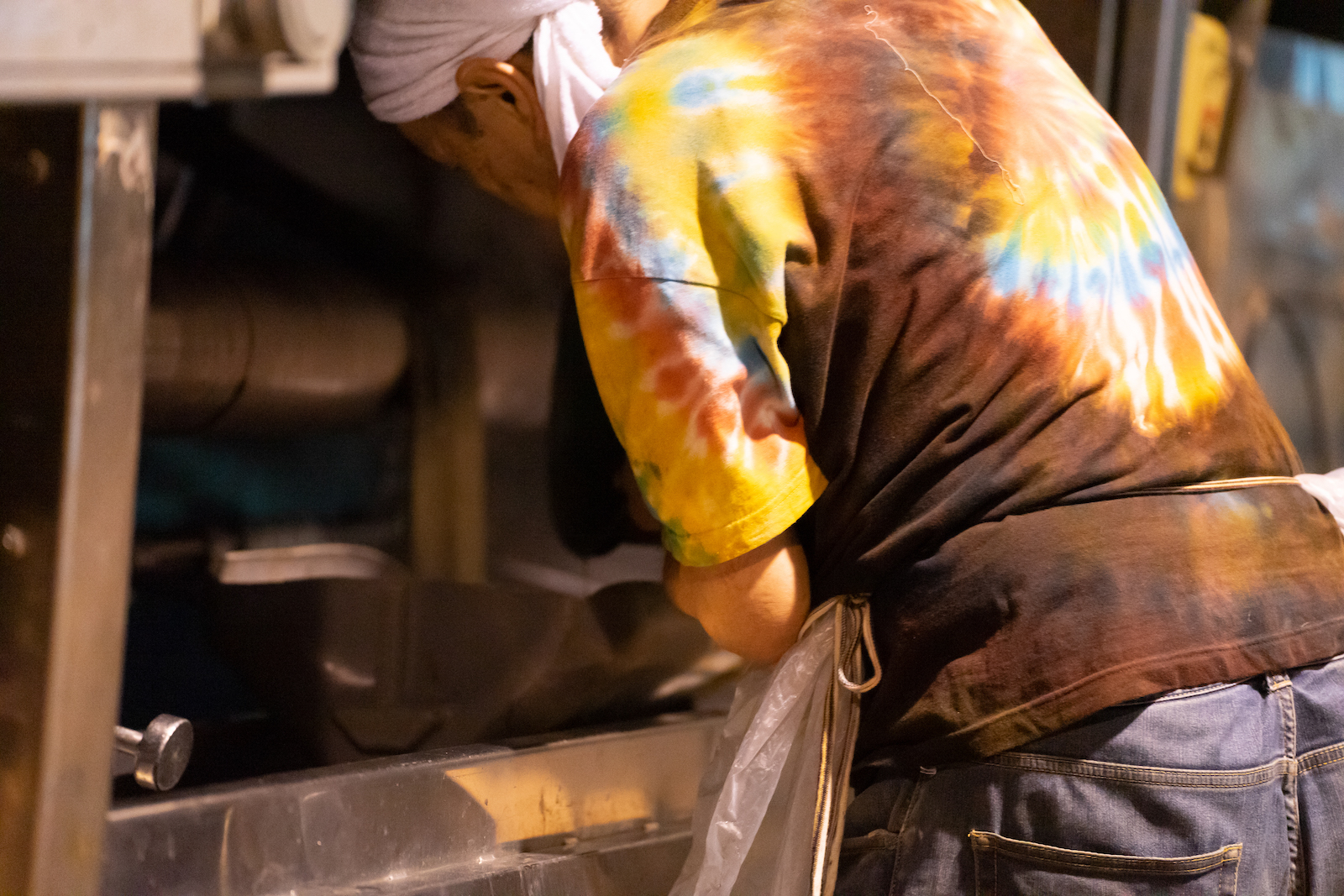 Our established re-dyeing and re-processing offer you various menus and high skills for customers' detailed orders. You can order a sample of rolled fabric from 1m. Small amount orders and quick service are all welcome. Please feel free to contact us.
Cloth Dyeing
Fabrics suitable for dyeing
Cotton/Linen/Wool/Silk/Nylon/Cupra/Rayon
From 5m to 500m (depending on the fabric)
Products Dyeing
We accept orders from one item. (Accept polyester, but products dyeing only)
Process Suitable For Clothing And Product
Patterned Tie Dye/Marble Dye/ Tie Dye/ Irregular Dye/Washed / Softening / Hard Finish/Wrinkle Finish/Damage Finish/ Bio Process/ Ball Bio Process/ Ripple Finish/ Neige・Fondue Process/ Silk Screen Print
Other specialties for Wool
Crushing/Shrink-Resistant/Softening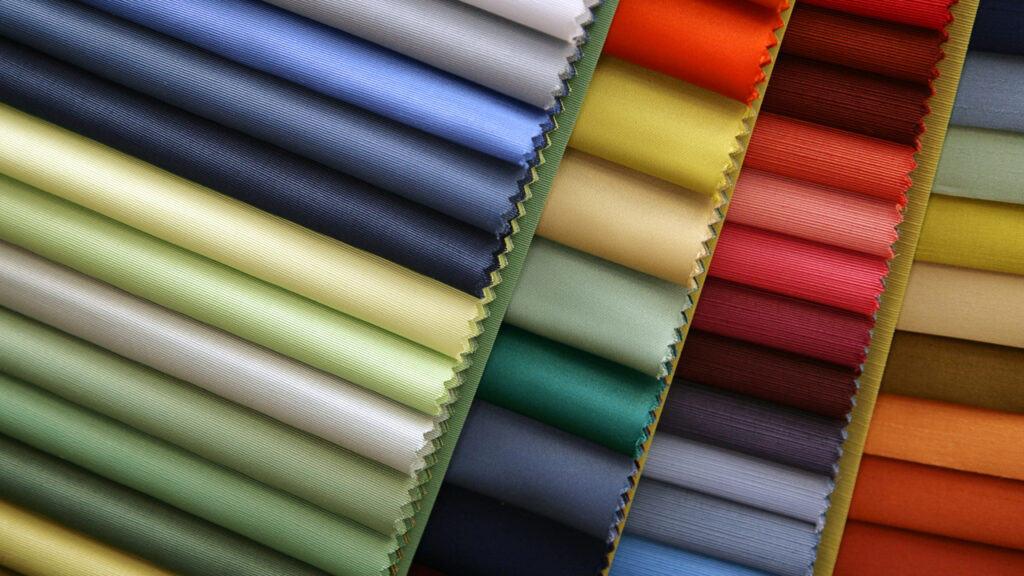 Features of Materials And Processing
Materials
Each dyeable materials has its uniqueness. Our service provides all of them your desired finish.
| | |
| --- | --- |
| Cotton | Comfortable texture, softer material |
| Linen | Quick absorption |
| Wool | Easy to shrink, but adding shrink-resistance makes the soft finish |
| Silk | A little difficult to dye, could lead to be colored unevenly |
| Nylon | Harder material |
| Cupra/Rayon | Can dye a big amount at a time |
Processing
13 menus of dyeing and processing respond to your wide range of requests. We offer some advice for suitable process when you bring in your materials. Please feel free to contact us.
Tie Dye
Use some colors at a time, tie and dye in spiral pattern
Goes well with cotton, wool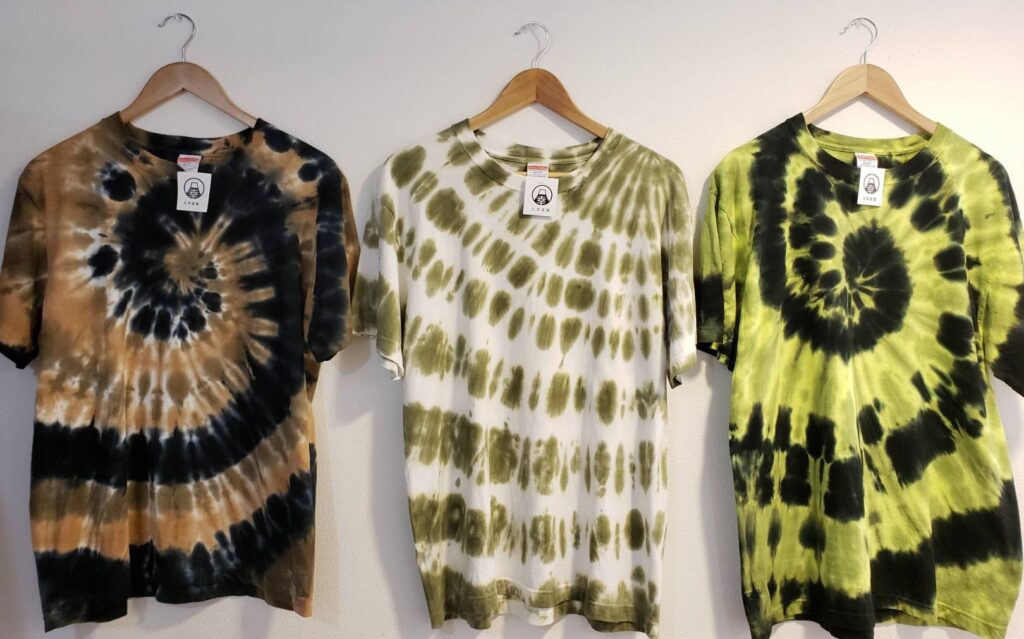 Irregular Dye
Makes color uneven and creates color separation
Goes well with cotton, linen and rayon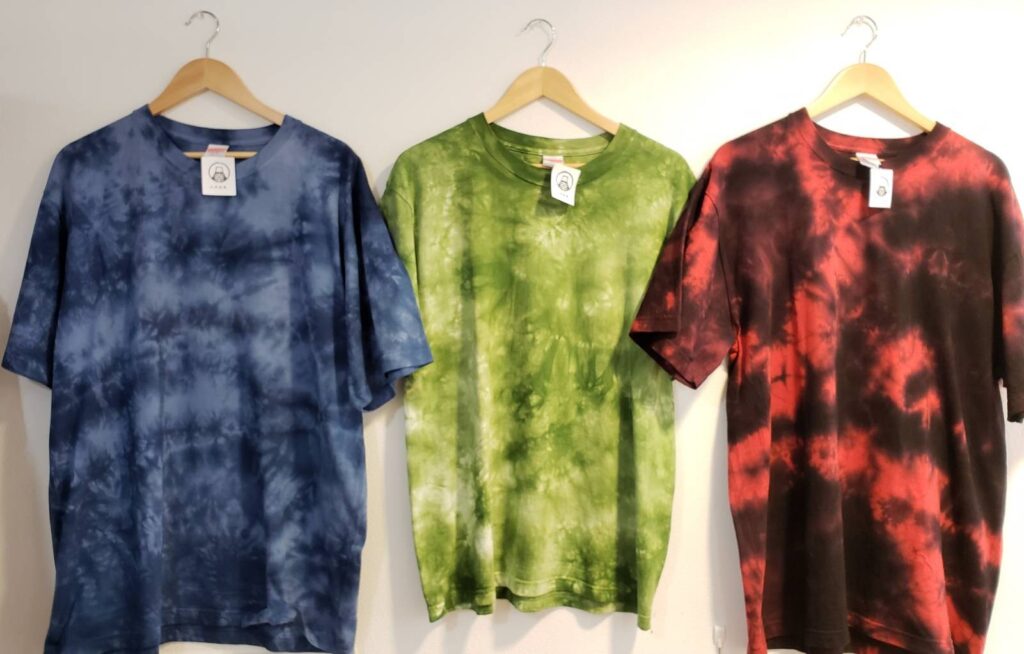 Washed Finish
Softens the whole material, and wrinkles naturally
Available for rayon, wool and denim
Softening Finish
Softens the surface of the material, makes the texture comfortable
Available for cotton, wool and rayon
Hard Finish
Hard finish process to give fabric tenseness
Available for cotton and wool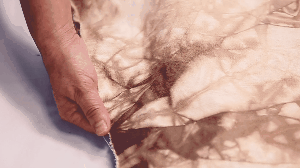 Wrinkle Effect
A processing method that dares to create wrinkles like shape memory
Available for all fabrics
Damage Effect
Put a bio ball in the machine to make scratches, turns new cloth into vintage finish
Available for all fabrics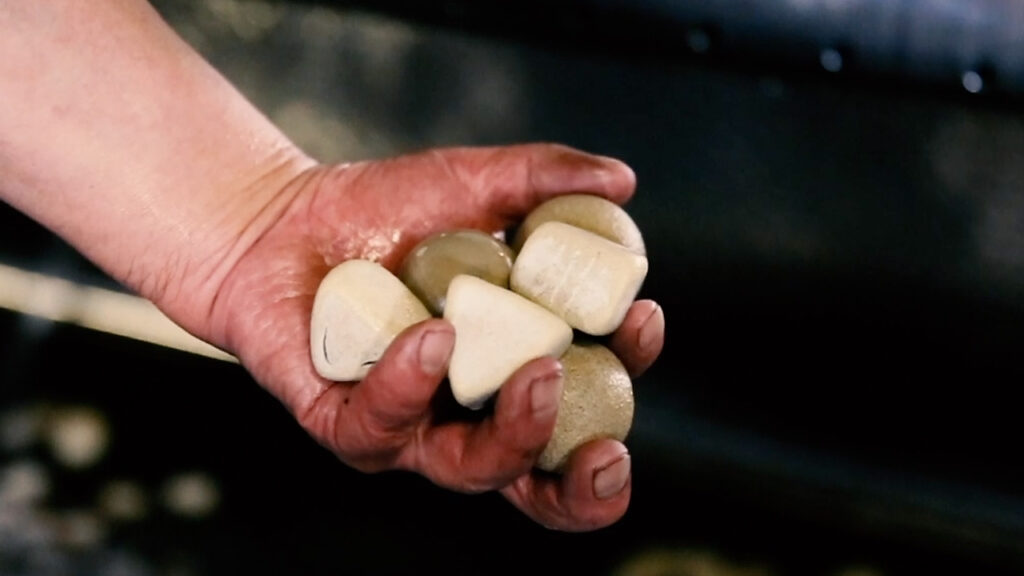 Bio Process
Give fabrics soft finish by enzyme and makes gloss
Available for cotton
Ball Bio Effect
Bio processing on the damage finished fabric adds more vintage style
Available for cotton
Neige, Fondue Process
Bleach cloth by specialized chemical and add damage effects
Available for denim and cotton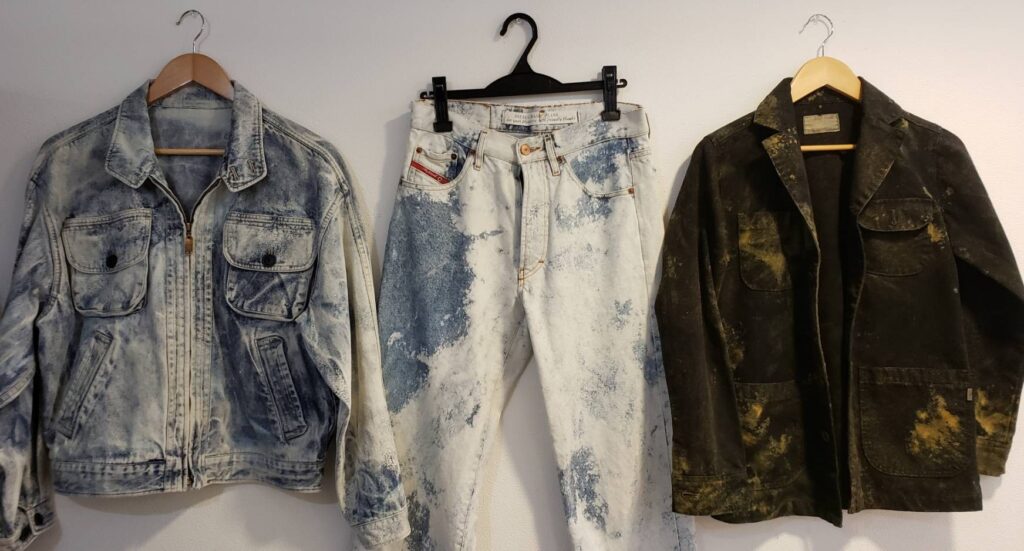 Shrink Resistant
Prevents the shrinkage caused by dyeing
Available for wool
Softening
Softens the entire fabric
Available for wool
Silk Screen Print
Stencil printing on fabrics and products
Available for logos on T-shirts